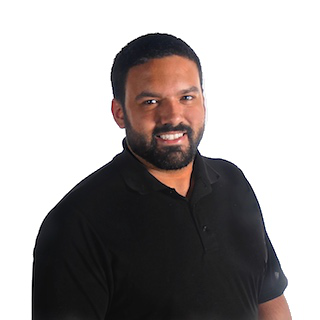 HERNDON OFFICE HOURS
Monday: 10 am to 1 pm - 3 pm to 7 pm
Tuesday: 3 pm to 7 pm
Wednesday: 10 to 1 pm - 3 to 7 pm
Thursday: 3 pm to 7 pm
Friday: 10 am to 1 pm - 3 pm to 6 pm
Saturday: 10 am to 12 pm
Dr. Wilmer Melendez (Dr.Will) is originally from Puerto Rico where he received a full scholarship to the University of Puerto Rico – Mayaguez Campus. He graduated with a degree BS in Microbiology and was a member of the varsity table tennis team. He obtained his Doctor of Chiropractic Degree from Life University.
While earning his degree, he was a founding member and later served as President of the Sports Chiropractic Club. He became certified in techniques such as Functional Movement Assessment (FMS), Active Release Techniques (ART), Rocktape's Functional Movement Techniques and Performance Movement Techniques (FMT,PMT), and Zhealth Essentials of Elite Performance (EEP).
Dr. Will continually seeks to expand his knowledge to better serve his patients. His drive and commitment to his patients is demonstrated by the list of additional certifications he is actively pursuing:
Masters Degree in Sports Health Science

Certified Chiropractic Sports Physician (CCSP)

Certified Strength Conditioning Specialist (CSCS)

Certified Chiropractic Extremity Practitioner (CCEP),

Precision Nutrition Sports Nutrition Coach (Pn)

Selective Functional Movement Analysis (SFMA)

Certification in Graston Technique.
Dr. Will has treated a wide variety of athletes including world class power-lifters, table tennis, Cross-fit, tennis, racquetball, volleyball, body building, rugby, and soccer athletes. Dr. Will enjoys providing the highest level of care to competitive athletes, weekend warriors and non athletes alike.
Email: drwill@rechargesportsinjury.com
Call now for an appointment: 703-481-4400